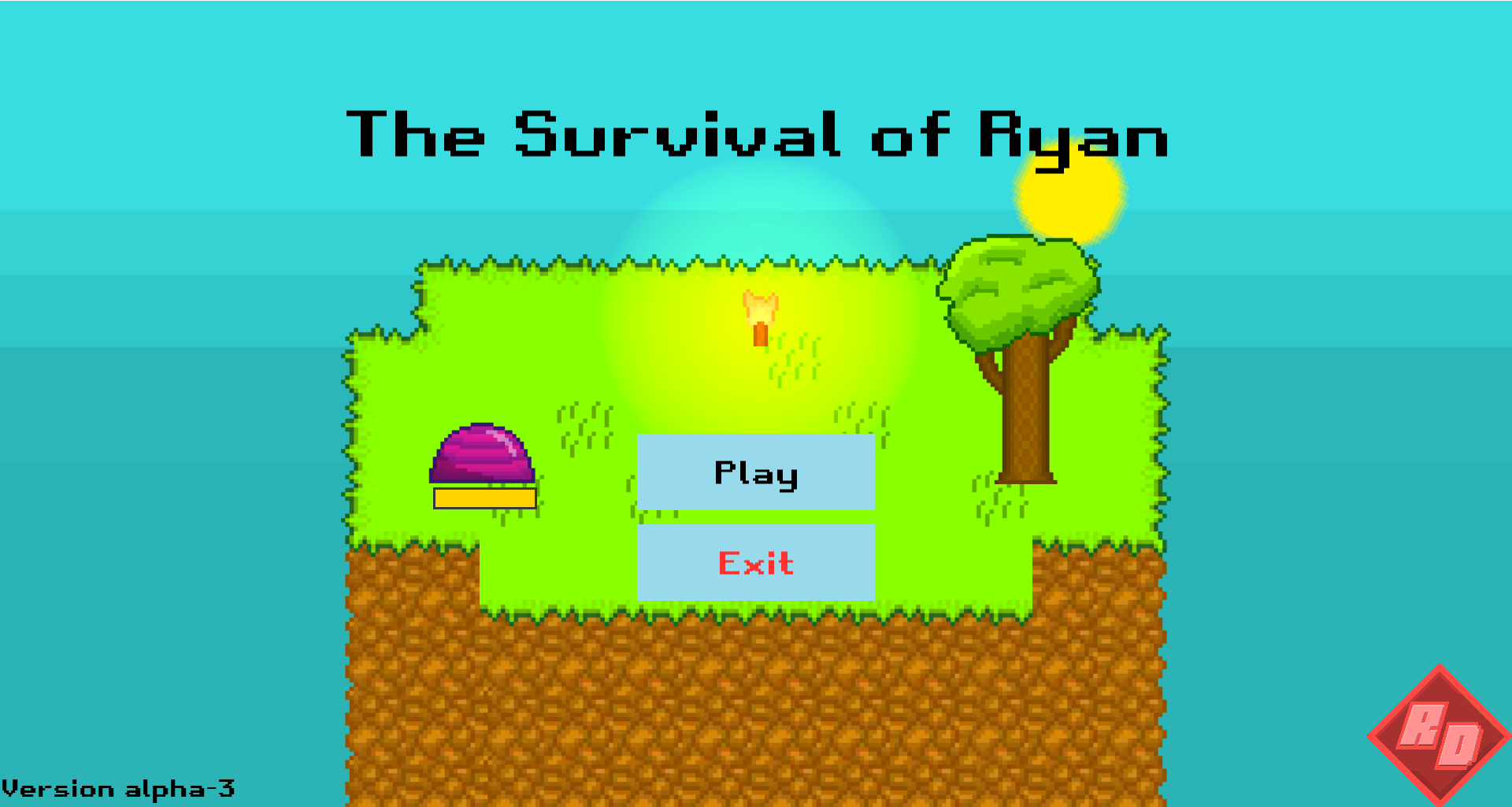 The Survival of Ryan
A downloadable game for Windows
A spinoff of The Adventures of Ryan set in the same world, but it's a survival game.
You have certain items at your disposal, weapons such as the sword and the bow, and also tools like the pickaxe. Consume food to restore HP. Place objects such as tiles, trees, and torches into the world.
Make sure not to die to the sludglings!
In alpha-3, you can press G to summon Mr. Sludge, and hold shift to place floors and space to place ceilings.
(Original release: 1/12/2021)
Download